Transform & Renew Mental Health Services
Helping People Discover a New Way to Live
About
Meet Our Therapists
JONATHAN HARRISON is a Licensed Professional Counselor with a Mental Health Service Provider designation (LPC-MHSP) in the state of Tennessee. He is also recognized as a Nationally Certified Counselor (NCC) by the National Board of Certified Counselors (NBCC). He has postgraduate degrees in both Theology and Counseling and has been working in the field of mental health since 2005. Jonathan is a Christian counselor who enjoys working with people of all walks of life and faiths, including individuals who consider themselves agnostics and atheists. He says, "I've always enjoyed listening to and helping others with their problems, so I consider it a privilege to answer my calling as a counselor." Jonathan has primarily worked with adults and adolescents and has experience conducting individual, premarital, marital, family, and group counseling for a wide-range of issues. As a Certified Sexual Addiction Therapist (CSAT) by the International Institute for Trauma and Addiction Professionals (IITAP), one of his primary areas of expertise is helping individuals, couples and families work through issues pertaining to pornography and sexual addiction. CLAIRE HAGGARD graduated from Freed-Hardeman University in May of 2022 with a Masters Degree in Clinical Mental Health Counseling and is currently working towards licensure in the state of TN. Claire has worked both in private practice settings and at the Freed-Hardeman University Counseling Center, where she worked under Jonathan's supervision. Claire is a Christian counselor who seeks to meet people where they are and walk with them as they discover their value, worth, and strength. She says, "My primary goal is to not only be a light for people in the midst of darkness, but rather to help them uncover the light that already exists within them, while building a relationship with them along the journey." Claire has primarily worked with teens and young adults and has worked with a range of issues including, but not limited to, eating disorders, anxiety, depression, trauma, grief, OCD, and more.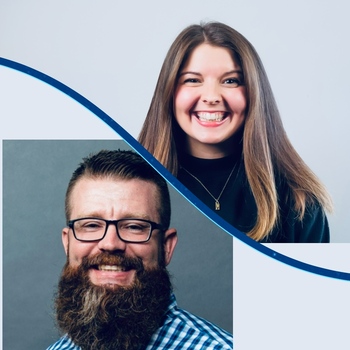 Claire Haggard, MS &
Jonathan D. Harrison, LPC-MHSP, NCC, ACS, CSAT
Services
We offer help with the following issues and more...
Trauma
Anxiety
Depression
Pornography Addiction
Sexual Addiction
Marital and Premarital
Family Conflict
Domestic Abuse
Attachment Issues
Codependency
Communication Issues
Anger Management
Fears/Phobias
Obsessive-Compulsive Disorder (OCD)
Perfectionism
LGBTQIA+
Loneliness
Grief
Personality Disorder
Spirituality and Religion
Social Anxiety
Stress
Sleep or Insomnia
Suicidal Ideation
ADD/ADHD
Approaches
Cognitive Behavioral Therapy (CBT)
Ego State Therapy
Eye Movement Desensitization & Reprocessing Therapy (EMDR)
Family/Marital Therapy
Christian Counseling
Clinical Supervision and Licensed Supervisors
Trauma Focused
Expressive Arts
Group Therapy
Eclectic
Fees
Intake Appointment (50-80 min) Jonathan: $150 - $210
Intake Appointment (50-80 min) Claire: $100 - $140
Regular Appointment (50-80 min) Jonathan: $120 - $180
Regular Appointment (50-80 min) Claire: $75 - $110
Group Participation: $40
Court Subpoena Up-Front Retainer: $500
Court Appearance & Prep (hourly rate): $250
Testimonials
"Jonathan expertly combines wisdom & compassion into every session, leaving me feel heard & equipped to work through any problem. As a longtime client, I have greatly benefited from his guidance, insight, & practical tools. I highly recommend him to anyone!"

Female Client
"I didn't think counseling was worth my time, but Jonathan's help proved to be exceedingly valuable to help me navigate some of the difficult facets of my life. Over the years, he has offered godly, rational help. I can say my life is better because of him."

Male Client
"My daughter loves Claire. She quickly felt comfortable and safe talking with her about the things she's been struggling with. I highly recommend her! :-)"

Mother of Teenage Female Client